Superintendent's Welcome Message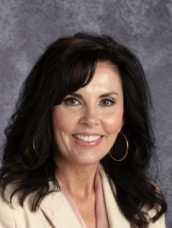 Lisa McCane
Superintendent
Dear Augusta Independent Family,
The challenges of 2020 and beyond have only further cemented our school's place as the heartbeat of this community. As we prepare to enter a new school year, we stand firmly in our commitment to providing a close-knit, safe and supportive environment for both students and staff. By maintaining a public school with a private school feel, Augusta Independent has not only adapted to unprecedented circumstances, but exceeded the expectations of students, parents and staff time and again. Augusta Independent has shown continuous progress on accountability results and consistently holds a 100% graduation rate and a 95% attendance rate. We are uniquely invested in individual progress and our small size allows us to consistently provide top tier guidance to each and every student we serve.
For Augusta Independent, no student is a "lost cause" or "too far gone" to receive the level of attention they deserve. We embrace all students where they are and aim to nurture each student's character and belief in themselves above all. This approach encourages skill development that culminates in academic achievement and personal bests. Our staff works hard to provide exceptional guidance and Augusta's K-12 learning environment gives us ample time to invest in every step of a student's academic journey.

We understand that learning and thriving will look differently for everyone. Our whole child, whole community approach aims to meet the academic, social and emotional needs of students in and out of the classroom. The district proudly offers one full-time and one part-time school-based mental health therapist, one full-time guidance counselor as well as one full-time Family Resource and Youth Service Coordinator. As needed, responsive intervention in reading, math, and credit recovery is also available to all K-12 students. To effectively support the needs of all families, we also offer Panther Virtual Learning Academy, which utilizes SchoolsPLP and aligns fully with Kentucky's Academic Standards for a 100% remote learning option.
Our district's motto is "Small school, BIG experience," and our mission shines through in our personalized academic experience. Augusta Independent maintains a 1:1 student to technology device ratio and 15:1 student to teacher ratio, allowing for extensive one-on-one and small group instruction. In this close environment, we've been able to implement a school-wide Work Ethic Seal program, work with students to customize career pathways and provide opportunities for college and career prep via partnerships with Maysville Community and Technical College, Mason County Career Magnet School and the Mason County STEAM Academy.
As we enter the 2021-2022 school year, we thank you for being part of our Augusta Independent family and helping us to be one of the top performing small school districts in the state. We believe Augusta Independent School District is at the center of this great community and it's an honor to serve parents, students and staff for another year!
Warmly,
Ms. Lisa McCane
Superintendent, Augusta Independent School District